" -You don't owe these people anymore. You've given then everything-

-Not everything. Not yet"


Batman, The Dark Knight Rises



Since the summer of 2007 the Celtics have enjoyed some of the most successful years in the franchise, the best since Larry Bird last wore his green and white jersey. We have witnessed greatness, passion and pride during five glorious seasons.
Together, as a team we have overcome all sorts of obstacles. The organization and its fans have fought daily against 29 teams, Mr David Stern and Father Time.
We have succeeded. In five years we have reached the finals twice and won a title. We have fought hard in the playoffs and defeated great teams in our way. We dethroned the Los Angeles Lakers, Detroit Pistons, the Cleveland Cavaliers and the Orlando Magic among others.
Our players have poured more green ink in the already pride bursting jerseys of the Boston Celtics. The Banners have left room for new titles and the Conference and Division titles have been piled up in the history of our team.
We could say the current Boston Celtics have given us everything they have.
While it is true, I am sure tonight the Celtics will prove us that they still want to give us more. I am sure they are sure they have some more wins and some more tough and gritted wins in their repertoire.
The Celtics show has still some more dates and some more venues in their schedule.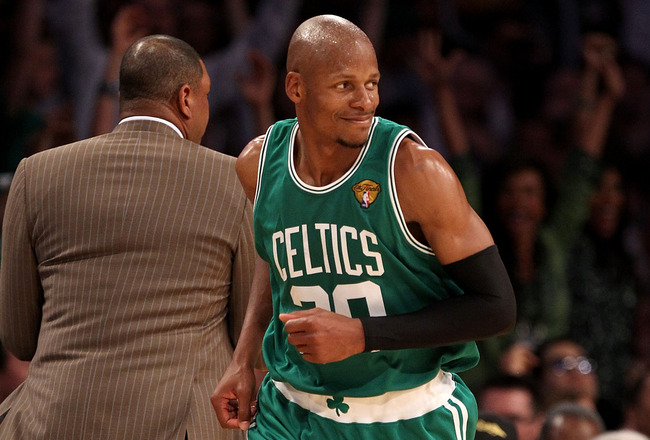 We are alive and we are mentally tougher than anybody else. We know the Celtics player are better and stronger than the rest. The players know we are the most faithful fans in the planet.
We are all together in this, united by
ubuntu.
Tonight, it won't matter how many points LeBron makes, how many fouls the refs call on us or how much effort Stern puts in trying to make us kneel before Father Time finally arrives to our house.
It won't matter because Basketball is a game of 5 players against another 5 and whose result is always the same: the Celtics win.
Together, the Celtics will prevail. As they have always done. Talent, toughness and pride.
We will fight until we win. Together we will fight until we die.
Let's go Celtics.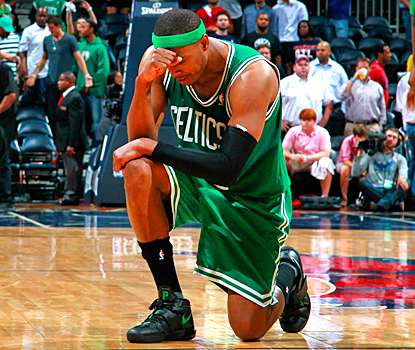 Bohemian
6/09/2012 03:08:00 PM
Tweet
Edit
_________________________________________________________________________
« Prev Post
Next Post »