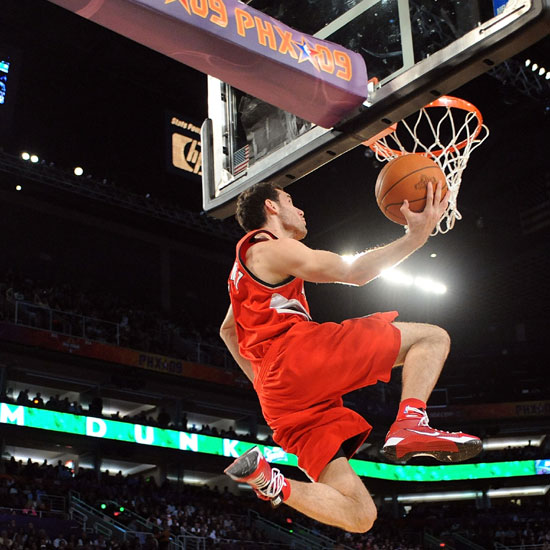 Most of us agree that Rudy Fernandez would be a great addition to the Celtics. But there is a snag here. I found this quote from his coach in Portland:

"Let me put it this way," McMillan said. "Rudy is a team player, and his style of play requires minutes. He's not a guy who is just going to come down and jack up a shot. He needs to get into a flow, into a rhythm, and that's not a backup role. And I think that is his frustration."
So here is another guy who is frustrated by coming off the bench and needs to get into a rhythm to be effective. It makes me see the value of an Eddie House or a Nate Robinson who can come into the game cold and knock down big shots right away. I think that's why Danny re-signed Nate and why House has come back into the conversation as well. That kind of role player is needed on a team's bench because everyone can't start and most of the time when the bench comes in they have to immediately produce or the team will give up a lead or dig a hole.
But, that's another story, back to Rudy. As constituted now, Rudy would be no better off on the Celtics than he is on the Blazers. He wants a trade because he is frustrated with having to come off the bench behind Brandon Roy and sees no way to get around that one. And he is probably right. Roy is a young talent and isn't moving out of the starting lineup any time soon.
But, here's a thought. How about moving Ray to the bench and bring him in as 6th man. The 6th man role was developed by Red and has been a Celtics tradition since he first used the role for Frank Ramsey who played behind Bob Cousy and Bill Sharman during the early part of the Celtics' dynasty years. Though Ramsey was one of the Celtics' best players, he felt comfortable coming off the bench and Auerbach wanted his best players fresh and in the lineup at the end of close games. John Havlicek was probably the most famous 6th man for the Celtics as he revolutionized the role during his 16-year career. Kevin McHale also served as 6th man during part of his time with the Celtics.
Ray is a veteran who doesn't need to get into the flow. Ray had to change his game more than anyone when this team was first put together and he never complained about it and I think he would accept the 6th man role without complaint either. He is a student of the history of the game and knows the history and importance of the 6th man throughout Celtics history and see it not as a demotion as some might see it.
Bringing Ray off the bench would assure his legs would be fresher at the end of the game and also prolong his career. Ray played a lot of minutes last season because along with starting, he also played along with the second unit many times to bring them stability. This would slightly reduce his minutes and give the stability to the second unit that it needs. Ray is already a Hall of Famer but he can add to his legacy by joining the long line of Hall of Famers who have also been 6th men on the Celtics and at the same time, help bring Banner 18 to the team.
Don't forget to visit the Celtics Green Forums.
FLCeltsFan
7/28/2010 11:58:00 AM
Tweet
Edit
_________________________________________________________________________
« Prev Post
Next Post »