at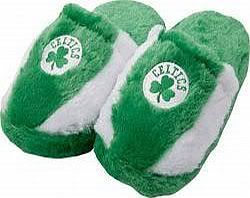 Nuggets (47-23) at Celtics (45-25)
Wednesday, March 24
7:30 PM ET
Game #71, Road Game #34
TV: ESPN, CSN-NE, ASE2, RTV
Radio: WEEI, KCKK
TD Garden

Referees: Dick Bavetta (UGH!), Marc Davis, Derek Richardson

The Celtics return home after a very tough and moderately successful road trip where they won 2 of 3. The Celtics have had more success on the road this season than they have at home, but they are riding a 3 game home win streak into this game. Those three wins were all blowouts, but they were also against sub-500 teams. Denver on the other hand has a better record than the Celtics and is making a strong push to overtake the Lakers for first in the West.

The Nuggets are 7-3 in their last 10 games and have a 17-18 record on the road after their loss to the Knicks last night. The Celtics are 6-4 in their last 10 games and have a 21-12 record at home. The Nuggets are 5.5 games behind LA with the Lakers set to go on a tough road trip and so Denver would love to move up in the standings with a win in this one. The Celtics are still tied with the Hawks for the 3rd spot in the East. They missed a good opportunity to pull ahead when the Hawks lost to the Bucks on Monday. The Celtics need to take care of teams in this upcoming 6 game home stand that begins with the Nuggets and ends with the Cavs, because they can't depend on the Hawks to lose many games down the stretch.

The Nuggets are playing in the second of back to back games, having lost 109-104 to the Knicks in NY last night . The Celtics have had one day off after their tough road trip to get a little rest and so hopefully they will be ready for this one. The Celtics lost to the Nuggets 114-105 in Denver and they should be looking to send a message that they can beat this team should they meet again in the finals. And if the Knicks could beat them, the Celtics certainly should be able to, that is unless Bavetta has other plans.



Probable Starters
PG

SG

SF

PF

C


Rajon Rondo/Ray Allen/ Paul Pierce/Kevin Garnett/Kendrick Perkins


Probable Starters
PG

SG

SF

PF

C


Chauncey Billups / Aaron Afflalo /Carmelo Anthony/ Nene Hilario/Johan Petro
Key Matchups

vs

Rajon Rondo vs Chauncey Billups
Chauncey Billups is one of the top PGs in the league and he isn't known as Mr Big Shot for nothing. Rondo has been playing very well and the Celtics will need him to continue his strong and aggressive play in this game, especially on the defensive end.


vs

Paul Pierce vs Carmelo Anthony
This should be a very good matchup as both players are tough and play hard. Both are strong and can hit the outside shot as well as take it to the hoop. Melo has been playing very well and scoring in bunches. Pierce's defense will be needed even more than his offense.

Honorable Mention
Kevin Garnett vs Nene
Nene has been playing very well this season and KG has been looking a lot better. The Celtics will need a strong defensive effort to keep Nene in check.



Keys to the Game
Defense - The Celtics have won their last 3 home games and the first two games on the road trip with their defense. They seem to have found the defensive urgency that has been lacking in many games this season. They slipped up a bit in Utah and allowed them to hit way too many open shots. They need to keep that defensive intensity as they being this stretch of home games.

Focus for 48 Minutes - The Celtics can't afford to let up against a team like the Nuggets. Any loss of focus against the Nuggets would open the door for them to make a big run. The Celtics must come out strong and not let up until the final buzzer sounds. They have to come out in the 3rd quarter with more focus and urgency than they did in Utah.

Rebound The Nuggets have some very strong rebounders on their team and the Celtics have got to attack the boards in order to prevent second chance points and fast breaks by the Nuggets.

Take Care of the Ball Careless turnovers have been plaguing the Celtics, especially in the 3rd quarter. They must take better care of the ball and avoid the sloppy passes that have been picked off on a regular basis in recent games.

X-Factors
Back to Back on the Road and Bavetta
The Nuggets are playing in back to back games on the road. Good teams are perfectly capable of winning in this situation. The Celtics did it in Dallas on their recent road trip. But it does open the door just a little bit for the home team. However, with Stern's "go to guy" on the job, it will depend on whether he wants the Celtics to lose. After all, we stand in the path of Stern's dream puppet matchup in the finals.



[Discuss on CG Forums!]
FLCeltsFan
3/24/2010 01:26:00 PM
Tweet
Edit
_________________________________________________________________________
« Prev Post
Next Post »